Manufacturing Replacement Slings for over 28 years

!

!
!
Patio Direct can customize ANY sling, in ANY size, in ANY

c

o

l

o

r

or
design

possible!

!

!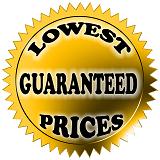 Questions regarding replacement slings? Click Here
or Call Patio Direct now at 866-278-6708 to place your order.
Patio Direct Sling Fabrics are the HIGHEST QUALITY FABRICS you will find for your outdoor furniture -- And will leave you with the same, if not higher quality, more durable fabric than the original manufacturer of your Sling Chairs, Ottomans, Chaises etc for your outdoor pool, lawn etc outdoor patio sets! As of this year we also carry the newest, highest selection of fabrics available on the market! Don't throw out those chair frames, patio chair slings are a simple do it yourself project!
Sling Fabric Description | Sling Fabric Number

Chili Stripe #64

Chesterfield #303

Driftwood #540

Garden Green #24

Cane Balsa #306

Cane Desert #302

Island Stipe Sienna #284

Montera #9010P

Natural Brush Forest Pebble #196

Peacock Stripe #199

Tropica #292

Dupione Spice #346

Veranda Nutmeg #268

Chambray Stripe #536

Cane Grass Cloth #538

Amelia #9137P

Forest Cafe #707

Turquesa #14

Montego #9130P

Spa Stripe #466

Sea Breeze #826

Kiwi Stripe #59

Verde #17

Royal Cafe #704

Sumbia Mocha #135

Valencia Blue #189

Forest Green #112

Fern #34

Natural Wicker #9117p

Metallica Blend #52

Navy #113

Dupioni Kiwi #63

Dupioni Poolside #53

Fresco #474

Black Wild Orchid #127

Elizabeth #182

Aquafino #701

Santiago Stripe #849

Cane Aluminum #305

Plata #703

Raw Linen #825

Wicker Coral #60

Hoffman #253

Wedgewood #114

Putty #111

Salsa #889

Yellow #120

Grey Shade

Royal Blue #115

Dupione Sapphire #440

Natura

Island Palms #197

Mauve #119

Pulse Dahlia #318

White Oyster #430

Shelbran Taupe #428

Teal #118

Cane Wicker Grass #9003P

Snappy Shade

White Shade #108

White Wicker Weave #8201P

Putty Wicker Weave #8237P

Green Bamboo Leaf #9016P Leisuretex® PVC/Olefin

Brown Bamboo Leaf #9017P Leisuretex® PVC/Olefin

Sienna Tea Leaf #9018P Leisuretex® PVC/Olefin

Olive Tea Leaf #9019P Leisuretex® PVC/Olefin

Laguna #9101P Textilene® Wicker

Caffelatte #9102P Textilene® Wicker

Leisure Brown #9231P Textilene® 80

Putty #9237P Textilene® 80

White #9201P Textilene® 80

Navy Blue #9217P Textilene® 80

Grey #9219P Textilene® 80

Black #9221P Textilene® 80
** Fabrics with the "P" Suffix are "Premium" fabrics and have a $5/sling extra charge
Questions regarding replacement slings? Click Here..
Fabric Samples available upon request
sling, mesh, fabric, seating, material, chair, chaise, lounge, patio furniture, lawn furniture, pool furniture, deck furniture