Webmasters and Site Owners:
Looking to exchange links?
Copy our image below to your website and attach the hyperlink http//:www.patiodirectonline.com to this image. Send us an email to PatioDirect@aol.com for us to confirm our link on your website.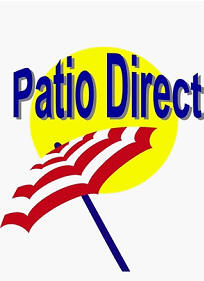 Notes:
1. www.patiodirectonline.com is G-rated site and will only link to G-rated sites.
2. Patio Direct does not link to sites with pop-up ads.
3. Patio Direct is an anti-spam site and will not link to sites that spam.
4. Do not submit your site more than once.
Our Link Partners

Patio Furniture Covers and Offset Umbrellas
Patio Furniture Covers carries a variety of high quality FIM offset patio umbrellas including upright and cantilever.
www.PatioFurnitureCovers.com
PVC Dog Beds Direct provides the best dog beds with over 125 colors!